Valentines Day is perhaps the most paradoxical holiday on the books. Our culture has placed such a high premium on getting that perfect 10 ft tall singing chocolate bear delivered in the middle of a champagne drenched moonlit date with your soul mate that a holiday created to celebrate love and genuine connection more often leads to feelings of anxiety and loneliness.
Lucida Boudoir wants you to get back to the basics of loving yourself and anyone who is important to you. I sat down with Founder, Nivdarla Anselme, who explained to me how lingerie can be a source of positivity in the community, and how women of any upbringing can experience the pleasure of beautiful lingerie.
And as an added bonus, she's offering a 15% discount to anyone who uses the code "Sensory15" until February 15th!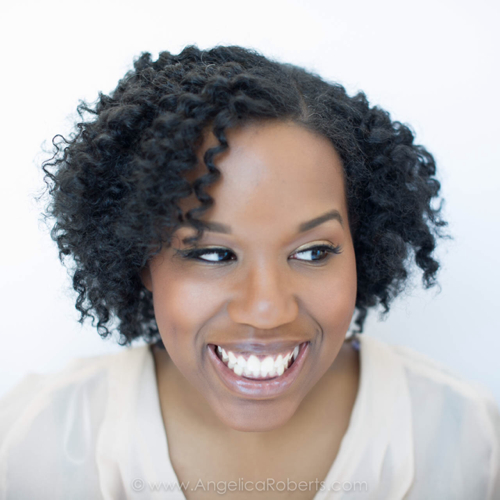 What was your inspiration to create Lucida Boudoir?
A few years ago I was the Maid of Honor for one of my friend's weddings and she wanted to put together nice lingerie sets for the wedding day and the honeymoon. She knows how much I love lingerie and so she asked me to help her out. I realized how difficult it was to find really nice lingerie that stands out without having to go to several different shops and that if she had problems with that then other women probably did as well.
I also was frustrated with the notion that we don't deserve to wear pretty lingerie. Many women only see lingerie as something to be worn for someone else's pleasure, but I believe every woman should have the option of wearing something that is beautiful every day.  I want Lucida Boudoir to not have so much of a focus on wearing lingerie for special occasions only, but on daily wear as well. I feel like, it's closest to you -it's your secret power. You wear it and you feel awesome, because it looks great and you're comfortable in it.
So a lot of different pieces fell together, and I've always wanted to start my own business so it just made sense.
What makes your company unique?
So far we are proud to say that the brands we carry are mostly women owned and small businesses from all over the world. They all have something special about them, from how they make their pieces, to the materials that they use, or just that they are a cool brand with similar values. Also we plan on adding maternity wear and hopefully some customization options to better accommodate our beauties!
The other main thing is giving back to the community. What we're working on right now is implementing ways for everyone who shops at the store to give back in some way. One organization I've volunteered for in the past is called Room to Grow. They help low income families through the first 3 years of the baby's life by providing parenting tools and information so the child can have best chance at succeeding in life at a very early stage.
What I love is that they set up a boutique in their offices and every time a family comes in for an appointment, (every 3-6 months) they get to choose clothing, shoes, toys, blankets and other essentials. There is a huge emphasis on reading, so in addition to clothing and supplies, each child leaves with at least 7 books. I'm working with them so that people can donate items through the site or a percentage of their purchase could be donated to Room to Grow.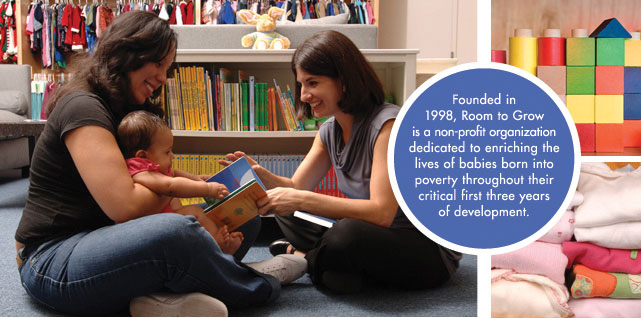 How do you manage starting a company when you still have a full time job?
Honestly sometimes I don't even know how I'm functioning properly but a lot of it has to do with organization and using tools such as Hootsuite or Buffer to automate social media posts.
I try to plan ahead but honestly it's really hard because when you come home from a 9-5 you just want to relax. But if you want your business to be successful you have to put in hours for that. It's definitely not something for the weak hearted. You really have to push, push, push, but it's something that I really believe in and feel will do well. If it doesn't then at least I know I put my all into it.
Can you speak a little bit about how your Christian faith has fit in with starting a lingerie company?
So that plays a big part in how I choose the branding aspect of Lucida Boudoir. As much as I love the whole sexy aspect of lingerie, I like to focus more on the way it makes women feel good about themselves.  You may not really think of it this way, but I bet you would wear your favorite bra or panty if you have something super important that day because you want to feel confident all over.  Lingerie is often associated with sex and so lingerie is worn if sex may be involved, but most women may not have sex every day. I believe though, that lingerie can be incorporated into everyday life.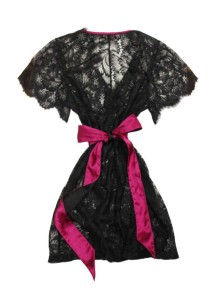 As a Christian, I've always been raised to know that your body is a temple, so for me, that was always like, in everything I do, I need to put the best into by body. So whenever, I think about the business, I think, what's the best thing you can put on your body that's going to make you feel and look good, and also be good for the environment.
Many may think that Christianity is about covering up all the time, and not being able to feel sexy, but I'm like, God created you with curves and all of this goodness, why would you not want to celebrate that?
I may come across someone who thinks I'm horrible for being a Christian and starting this company (which hasn't happened), but I'm like, you're going to wear it anyways, give me a break. It's just something nice that you do for yourself.
How has it been starting this company in Boston?
Boston is a really great start up city because it has so many different programs and resources. for entrepreneurs I recently found out about an organization called Girl Develop It through another organization Intelligent.ly who was part of an "hour of code" initiative. There were people from all different backgrounds and expertise levels. Everyone was eager to share and learn which is pretty common in these types of events in Boston.
The co working spaces, such as We Work, Comunispace, CS3 and CIC have also been great resources. There aren't a lot that are specifically for fashion or retail, but there are a lot of tech startups, which are kind of in the same field because the focus is online. Everyone here wants you to do better. They might not know about the exact topic but they might know someone who does.
What do you feel so far has been your greatest achievement, or what you're most proud of to date?
Honestly, just launching it! I've had my hiccups, but just having something there that people have bought who are not my friends and family is awesome. I am actually working with Robyn of The Aesthetic House, a design studio, to help give Lucida Boudoir a cohesive brand so I cannot wait for the outcome! So far it has been a breeze communicating my needs to her, so I'm anxious for March to come for all of our LB beauties to see the results!
How do you pick your pieces?
Quality is very important, beauty is important, and it all ties in with the fit, and price point. The target price point is ideally something like Nordstrom prices. Right now on the website, it's ticking more towards the high-end, but I am looking at other lingerie designers to be implemented in the next few months to bring more of a balance.
No matter what the price point though, it must be of really good quality. For example a woman who isn't really into lingerie may gawk at paying over $50 for a bra, but when she is educated about the construction and material used, she can understand the value of paying a higher price for the bra and can make a better purchasing decision.
Every item chosen must be a piece a fashion forward woman would wear but would also attract a woman who is new to the world of lingerie. There should also be a good balance between form and function. In the future "play" pieces will be a part of the store, but for now functional, beautiful lingerie is what Lucida Boudoir is about.
How long was it from the inception of the idea to the launch?
About a year. I had the idea since 2012 but it was more just me thinking of how to get out of a rut.  Early 2013 is when I really started to say- OK, lingerie is what I really want to do- then I launched in September. I didn't have an official launch. I was just like OK, let me just put this out. I'll do the official stuff later on.
Right now I have a stream of customers which isn't much but it's enough for me to figure things out. It's good because I'm finding out tiny details I can tweak on my own without it becoming a huge issue. So I'm happy with how it's going now, but this year I want to build Lucida Boudoir into a community that empowers women to love their unique selves through lingerie.
Have there been any surprises coming into the industry or anything that you have found particularly interesting?
I guess the difference in how lingerie is seen in different parts of the world has been really surprising. Of course not everyone is passionate about lingerie, but in certain countries (i.e. Europe, UK, France) lingerie is just as important as the clothes worn above it. Many of these women see it as an essential part of their lives. They buy a really nice set of lingerie because it's their birthday or they got a job promotion or just because.
There is a Turkish brand called Zumruduanka that I plan on working with soon and they're fabulous. The two sisters running the company, Kiymet and Nimet Ulubay, say that in their culture, lingerie is very important. When a couple gets engaged, they build each other a bridal trousseau, which is basically the equivalent to a hope chest. At a certain point before the wedding they go to each other's families and present the gifts they're going to give to the other person, which may seem a bit strange to us, but at the same time ensures that the bride to be has the best lingerie as she enters into a new phase of her life. There are so many more options available in those countries, from online boutiques to little niche stores everywhere. In the US, we do have options, but there is definitely room to grow.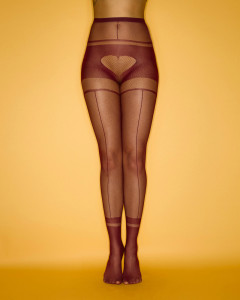 Discovering how intricate well-made lingerie can be was also pretty interesting. Victoria Secret had that one time, where they showed you how many pieces it took to make their bra and it was like 60 pieces and you're just thinking, OK really? Turns out it's so true because they have to cut the fabric and materials certain ways (usually meaning smaller pieces) to give you the support and shape you need.
I love learning about lace because they can be the most delicate yet most expensive pieces of lingerie. Some lace (for example Chantilly lace) is made in machines that are pretty rare, and are time consuming to make. For example, after the machine makes pattern on the lace, someone comes in with tiny scissors and cuts the string so the next pattern can be placed.  Those details are so fascinating to me.
Any advice for anyone going into a lingerie company or something in the same realm?
Be prepared. Always remember what you came into it for, why you got into the business. (That goes for any business really.) Many of us are in the lingerie business because we want to make women feel more beautiful and to educate them about how the different aspects of a piece can affect them. You might see a lot of things you weren't expecting, so you just need to keep an open mind. You'll learn so much from just interacting with people from different backgrounds.  All in all, if your heart is in the right place others will see that and will help you reach your goals.