In Japan, there is the Sex Industry—the Red Light District, prostitution, peep shows, BDSM clubs—and then there's the Love Industry.
In Japan you can find an expansive collection of services to replace dedicated interpersonal relationships. At Host and Hostess Bars customers pay hundreds of dollars to sit down with an attractive employee of the opposite sex and chat about their day. At Cuddle Cafés, male customers pay for women to hold them, listen to their problems, and pick their earwax. At Maid Cafés, men can grab an Americano while young, pretty women dressed in—you guessed it—maid costumes address them as master.
But if that's still too much human contact, there are also the products. There are not only sex dolls and sex comics, but also relationship substitutes, such as the popular dating simulator game, LovePlus+, where your digital girlfriend is tailored to your personality and gets jealous if you don't treat her right. It's a game so popular in Japan it's not uncommon to see someone taking their virtual girlfriend to an all-you-can-eat barbecue or even to a hotel.
For comfort replacement? There are things like the "Hizamakura Lap Pillow," which is shaped to resemble a woman's kneeling legs. The product description on the online store Japan Trend Shop reads:
Missing that special someone? Longing for the feeling of comfort and warmth you'll only get from a woman's lap? Maybe you just want to take a nap and need a pillow? Shaped just like a beautiful woman's lap, kneeling in Japanese-style, the Hizamakura "Lap Pillow" gives the best re-creation available, complete with your choice of a red or black skirt to top it off.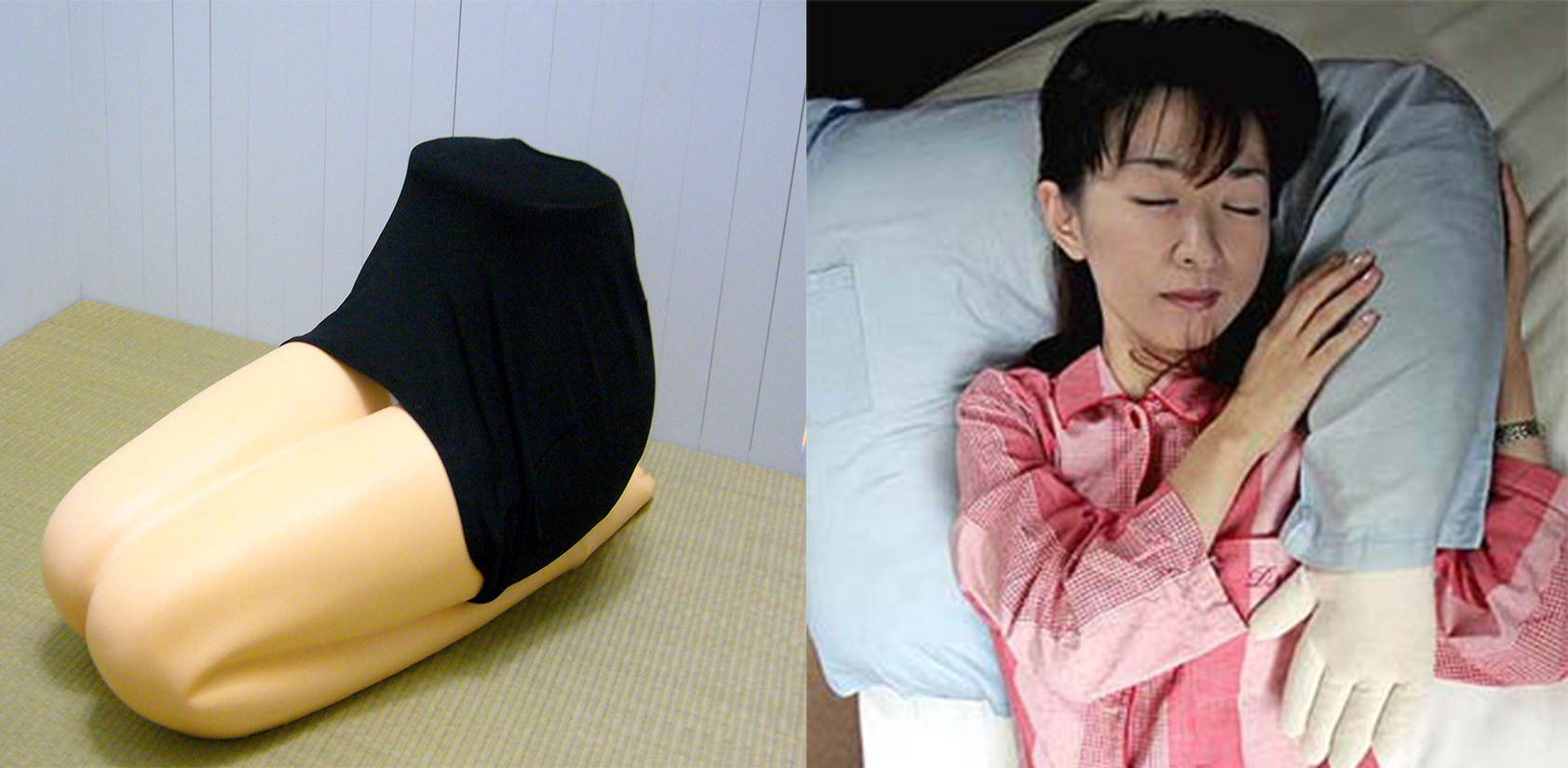 Ladies, laps not your thing? No worries! Try out the ever cuddly "Boyfriend's Arm Pillow" which features a chest to rest your head on and an equally sturdy arm to wrap around your shoulders. It's all the greatness of cuddling without the painful risk of arms going numb.
The pillows, the host clubs, the cuddle cafés, these are all indicative of what some term the "animalization" of Japan. Author of Apocalypse in Contemporary Japanese Science Fiction, Motoko Tanaka, explains animalization as "the condition in which humans lose their inter-subjective relationships and live in the circuit of lack-satisfaction." In Japan, objects of desire which were previously only obtainable via social communication, such as sex and even love, are now easily available via purchase. Love is now consumerist. Love is fast-food.
What does this mean for Japan? With men and women getting their satisfaction for love and lust everywhere but, well, other men and women,  they are allowed to push marriage (if at all) later in life in order to concentrate on their careers and other pursuits,- which all sounds good on paper.
According to studies by Japan's Health and Welfare ministry, however, Japan is in trouble.  As of September 2014, Japan has the highest proportion of older citizens worldwide, with 33% above the age of 60, and a low birth rate of 1.4 children per woman. Due to the large number of older citizens and a lack of younger ones to replace them, the country's population is estimated to have decreased 30% by 2060, shrinking from the current number of 128 million to 86 million.
Japan, the nation of consumable love, is also the greying nation, sailing ever onward towards a sea of hair supplements and adult diapers. But hey, at least they get to enjoy the ride.